We do Underwater...well, underwater!!!

If you have special needs for marine construction or inspection, well, we can do it. This includes underwater surveys, underwater photography, and underwater inspections.

We can also inspect items underwater, including doing material inspections, bridges, docks, piers, or any situation in a submerged environment, in either clear water, or limited visibility conditions.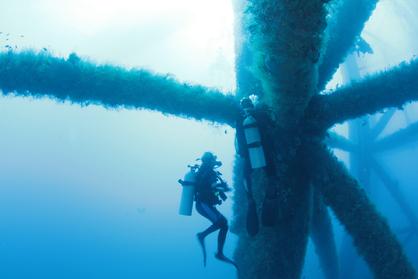 Corrosion Inspection
Texas Onsite...brought to you by AusTex Development. Copyright 2006-2019. All rights reserved. No part of the content of this site may be copied or reproduced without written permission from the Owner.